Share Watch Anime Online, Free Anime Streaming Online on Timesverse.in Anime Website
to your friends
Suspense Animes
Summertime Render English Subbed/Dubbed All Episodes Watch Online
After his parents died, Shinpei Ajiro lived with the Kofune sisters, Mio and Ushio, but he has since moved to live on his own in Tokyo. But after Ushio drowns while trying to save the young Shiori Kobayakawa, he returns home to mourn her departure. However, bruises around Ushio's neck bring her cause of death into question. Taking a step back, Shinpei becomes convinced there must be another explanation. Dangerous entities roam among the islanders, and a vision of deceased Ushio asks him to "save Mio" as her final request. He is certain that something is afoot—and Ushio's death is only a piece of the puzzle. With the help of Mio and various others, Shinpei struggles to forge a future in which he, his friends, and family can stay alive. But the more he investigates, the more impossible such a future seems. This darkness infiltrates his home island. Just how much more suffering will he go through before finding the right path to save it all?
Rate: R - 17+ (violence & profanity)
Native: サマータイムレンダ
Aired: Apr 15, 2022 to ?
Premiered: spring 2022
Duration: 23 min per ep
Episodes: 25
Score: 8.28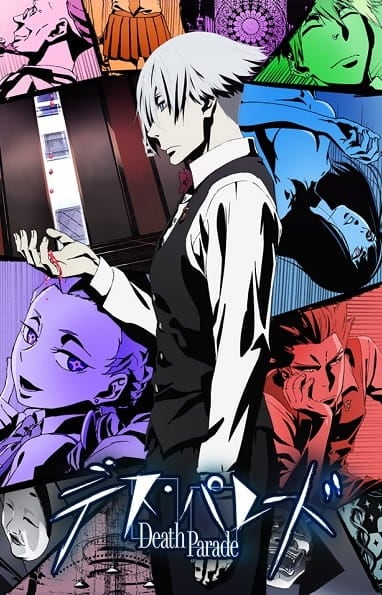 Death Parade English Dubbed/Subbed All Episodes Watch Online
After death, either Heaven or Hell awaits most humans. But for a select few, death brings them to Quindecim—a bar where only pairs of people who die at the same time can enter. Attending the bar is an enigmatic figure known as Decim, who also acts as the arbiter. He passes judgment on those who wind up at Quindecim by challenging them to a life-threatening game. These games determine if the patron's soul will reincarnate into a new life, or be sent into the void, never to be seen again. From darts and bowling to fighting games, the true nature of each patron slowly comes to light as they wager their souls. Though his methods remain unchanged, the sudden appearance of a black-haired amnesiac causes Decim to reevaluate his own rulings. [Written by MAL Rewrite]
Rate: R - 17+ (violence & profanity)
Native: デス・パレード
Aired: Jan 10, 2015 to Mar 28, 2015
Premiered: winter 2015
Duration: 23 min per ep
Episodes: 12
Score: 8.17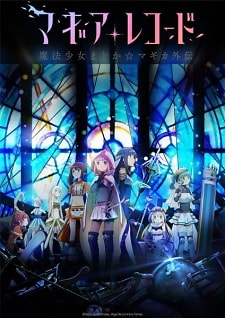 Magia Record: Mahou Shoujo Madoka☆Magica Gaiden (TV) Final Season English Subbed
Final season of Magia Record: Mahou Shoujo Madoka☆Magica Gaiden (TV).
Rumor has it that if a young girl strikes a bargain with a white fairy, it will grant any wish her heart desires. However, in exchange, she will become a magical girl and must put her life on the line to slay fearsome and ferocious witches.
Iroha Tamaki, a kind-hearted middle schooler from Takarazaki City, is living proof that these rumors are true. Armed with a magical crossbow and the ability to heal injuries, Iroha seeks out the labyrinths where witches hide and defeats them before they can prey on humans. Yet Iroha has no memory of her wish, and even Kyuubey, the white fairy himself, seems to have no idea what Iroha requested of him.
One day, Iroha hears rumors of a city where "magical girls can be saved," and finds herself on a sunset train to Kamihama City. Unfortunately, she discovers that the witches in Kamihama are far more powerful than usual. After veteran magical girl Yachiyo Nanami is forced to save her, Iroha vows to never return. But when a chance encounter with a tiny Kyuubey seems to trigger distant memories, Iroha is compelled to investigate the mysterious city despite the danger.
Rate: PG-13 - Teens 13 or older
Native: マギアレコード 魔法少女まどか☆マギカ外伝 Final SEASON -浅き夢の暁-
Aired: Apr 3, 2022
Premiered: spring 2022
Duration: Unknown
Episodes: 4