Share Watch Anime Online, Free Anime Streaming Online on Timesverse.in Anime Website
to your friends
Super Power Animes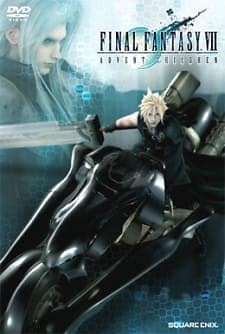 Final Fantasy VII: Advent Children Full Movie English Subbed/Dubbed Watch Online
Two years ago, the world was changed forever. The young Cloud Strife and his band of friends may have defeated Sephiroth and thwarted his plan to crash a giant meteor into the Earth, but this victory was not without great cost. The highly populated city of Midgar was nearly ripped apart in the conflict. Fortunately, many of the city's citizens were able to evacuate to safety, and in the years afterward have formed a new home called Edge. Final Fantasy VII: Advent Children revolves around Cloud and Tifa as they try to make new lives for themselves, as well as for those around them, in this new city. Together they run a courier service, and tend to their mutual friend Barret's adopted daughter Marlene and a young orphan by the name of Denzel. Denzel, Cloud, and scores of children are suffering from a mysterious new illness called "Geostigma." The children of the city have one other threat looming over their heads—a trio of powerful men are kidnapping infected kids for unknown reasons. Cloud is determined to save these young ones, not only from Geostigma, but from the kidnappers as well. He has no idea, however, that these men share a link to his old enemy, Sephiroth, and Cloud's quest to vanquish them will bring him back into conflict with the demons of his past. If there is any hope in conquering these threats, it lays within the bonds of friendship between Cloud and his allies who saved the world once, and now must do so again.
Rate: PG-13 - Teens 13 or older
Native: ファイナルファンタジーVII アドベントチルドレン
Synonyms: Final Fantasy 7: Advent Children
Aired: Sep 14, 2005
Duration: 1 hr 41 min
Episodes: 1
Score: 7.73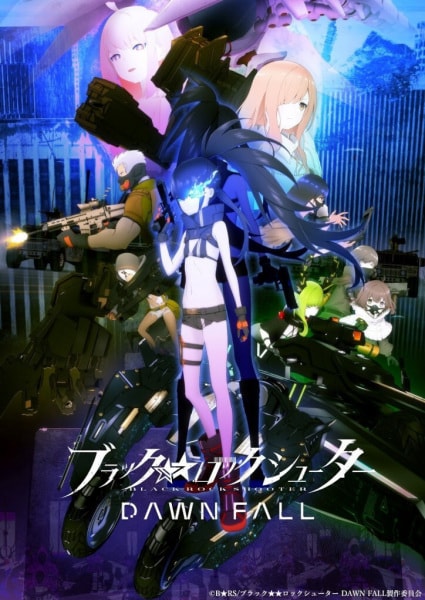 Black★★Rock Shooter: Dawn Fall English Subbed Watch Online
As for the story, it takes place in the year 2062. 20 years have passed since a large-scale labor-automation project resulted in Artemis, the AI at the core of the project, battling mankind and devastating the Earth.
An amnesiac girl called Empress, who is one of three surviving guardians of humanity, awakens in an underground facility and learns from the colonel of an under-construction moon-to-Earth orbital elevator, through which Artemis plans to send its machine forces. However, standing in the way of Empress and the colonel are Empress's former allies Dead Master and Strength, as well as Artemis's unmanned forces and the Smiley cult.
Rate: PG-13 - Teens 13 or older
Native: ブラック★★ロックシューター DAWN FALL
Aired: Apr 3, 2022 to ?
Premiered: spring 2022
Duration: 23 min per ep
Episodes: 12
Score: 5.98