Share Watch Anime Online, Free Anime Streaming Online on Timesverse.in Anime Website
to your friends
Kids Animes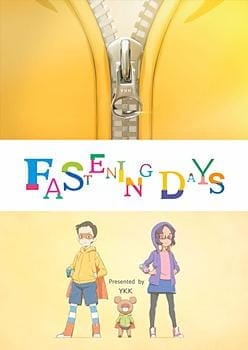 Fastening Days Full Movie English Subbed/Dubbed Watch Online
Yoji and Kei, a boy and girl, live in a town in the not-so-distant future with their foster parent, Anna. But these seemingly ordinary children have a secret hidden even from their unsuspecting mother. Yoji and Kei are superhero defenders of their town! With a flap of their capes, the two of them and their robot bear sidekick, Oscar, protect the citizens in their town with their handmade high-tech machinery. But from what menace? And will our little heroes be able to overcome the crisis about to threaten the town's peaceful everyday serenity? Check out this utterly electrifying near-future animation to find out!
Rate: G - All Ages
Native: FASTENING DAYS
Aired: Oct 30, 2014
Duration: 15 min
Episodes: 1
Score: 6.42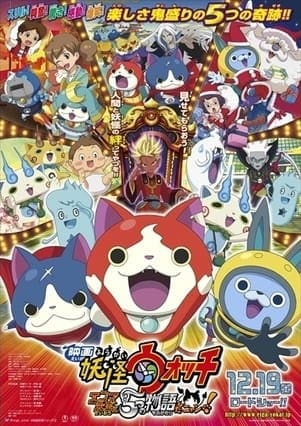 Youkai Watch Movie 2: Enma Daiou to Itsutsu no Monogatari da Nyan! Watch Online
Second Youkai Watch movie. Nate, Whisper, Jibanyan, Hailey, USApyon, and all of their Yo-kai friends embark on five unique adventures.
Rate: G - All Ages
Native: 映画 妖怪ウォッチ エンマ大王と5つの物語だニャン!
Synonyms: Eiga Youkai Watch 2
Aired: Dec 19, 2015
Duration: 1 hr 34 min
Episodes: 1
Score: 6.76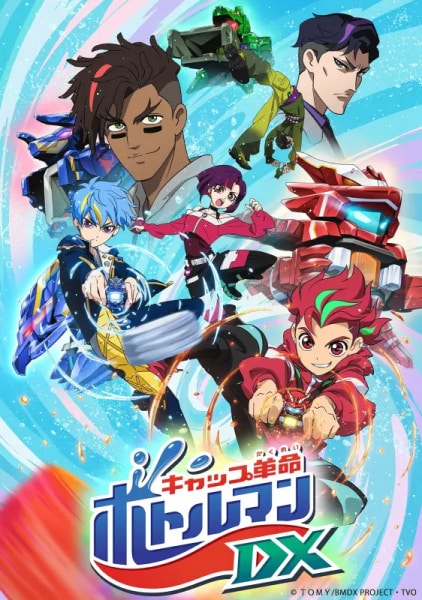 Cap Kakumei Bottleman DX English Dub | Sub Watch Online
The anime centers around a boy named Kouta Kouka (Kouka Kouta in Japanese name order, an apparent wordplay on Coca-Cola). Kouta strives to be the world's best Bottle King at the Bottle Battles in the virtual Drink World. He comes across his Bottleman partner Colamaru and then wages battles with various rivals ..
Rate: G - All Ages
Native: キャップ革命 ボトルマンDX
Aired: Apr 3, 2022 to ?
Premiered: spring 2022
Duration: Unknown