Sort By Letters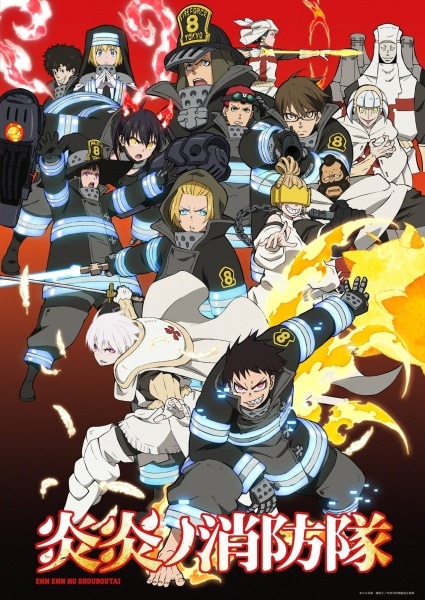 Enen no Shouboutai (Fire Force) English Dubbed Watch Online
Spontaneous Human Combustion: a chaotic phenomenon that has plagued humanity for years, randomly transforming ordinary people into flaming, violent creatures known as Infernals. While Infernals make up the first-generation accounts of Human Combustion, the second and third generations became known as pyrokinetics—people gifted with the ability to manipulate and control their flames while remaining human. To combat the Infernal threat and discover the cause, the Tokyo Armed Forces, Fire Defense Agency, and Holy Church of Sol produced their answer: the Special Fire Force.
Young and eager third-generation pyrokinetic Shinra Kusakabe, nicknamed Devil's Footprints for his explosive ability to ignite his feet at will, becomes a member of the lively Special Fire Force Company 8. Upholding the brigade's duty to extinguish the blazing Infernals and lay their souls to rest, Shinra is determined to become a hero who will save the lives of those threatened by the flame terror. However, this is not the hero's game Shinra imagined. The Fire Force is a fractured mess of feuding brigades, abnormal Infernal sightings are increasing all over Tokyo, and a shadowy group is claiming to have answers to the strange fire that caused the death of Shinra's family 12 years ago. Faced with many obstacles within and outside the Fire Force, Shinra fights to uncover the truth behind the burning mysteries that have kept him in the dark. [Written by MAL Rewrite]
Rate: PG-13 - Teens 13 or older
Native: 炎炎ノ消防隊
Synonyms: Fire Brigade of Flames
Aired: Jul 6, 2019 to Dec 28, 2019
Premiered: summer 2019
Duration: 23 min per ep
Episodes: 24
Score: 7.69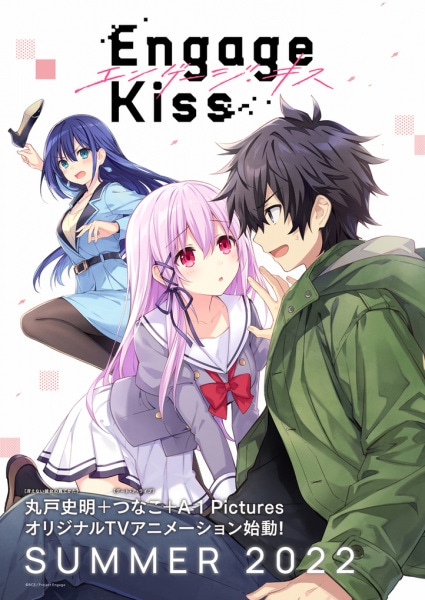 Engage Kiss English Dubbed/Subbed All Episodes Watch Online
Veyron City—a mega-floating metropolis created from the discovery of new energy sources. Shuu, a young man who owns and operates a small business in the area, leads a meager life due to his reckless spending. Kisara, a girl who visits Shuu's office and home because she is constantly concerned about him. She works while attending high school in Veyron City, doing everything from clerical work to housework. Ayano, Shuu's ex-girlfriend and a senior colleague at the corporation he had previously worked for, is also worried about him. Thus begins the slapstick romantic comedy of three people in a slightly unusual relationship that takes place on an artificial island in the Pacific Ocean. (Source: MAL News)
Rate: None
Native: Engage Kiss
Aired: Jul 2022 to ?
Premiered: summer 2022
Duration: Unknown